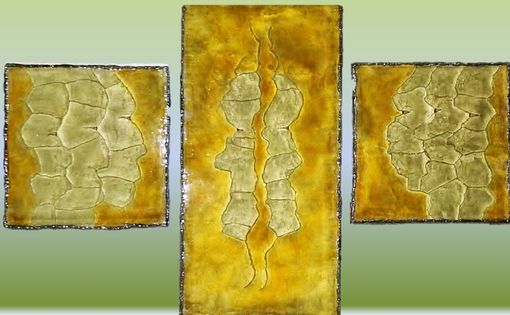 Have a flare for the unusual that provokes conversations then this original art piece is for you. The stones look heavy but they are light in weight which gives ease in handling and hanging. Faces looking at each other is in golden hues with some burn umber coloring. The eyes are black with black edging around each piece.
Size 58" x 36" x 2" deep, this is in total not each piece.
Weight - the two small end pieces are 8 lbs each, middle is 15.5 lbs with a total weight of 31.5 lbs.