Faceted Blue Goldstone With Sterling Silver Sandblasted Saucer Bead Earrings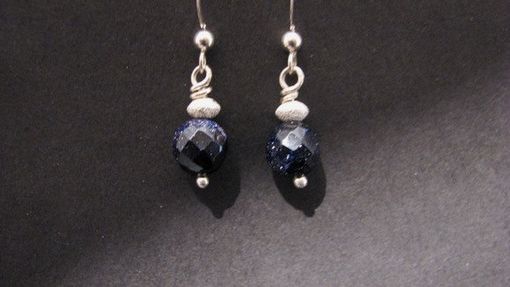 Blue goldstone with sterling silver sandblasted saucer beads.
I just love blue goldstone...I can remember when I thought it was an actual gemstone, but then I found out it was really glass! No matter...I still appreciate the sparkle this glass "stone" brings to the world. So much "bang" for the money. At this price, choose a pair for yourself AND for a friend.