Fairie House / Bird House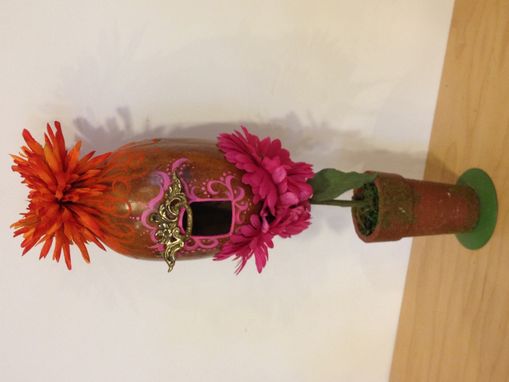 Fairie / Bird House Gourd in flower pot with Quartz: Quartz is a stone of clarity which dispels negativity and clears away negative energy. It can be used to purify and clarify on the spiritual, mental, and physical planes. It is also powerfully protective. Quartz enhances spiritual growth, spirituality and wisdom.Quartz is also a stone of harmony because it balances energies, and is even helpful in romantic relationships.

Search for additional metaphysical qualities of quartz.
Dimensions: 18-1/2" High X 5" wide. Shipping additional at COST based on destination being delivered to.