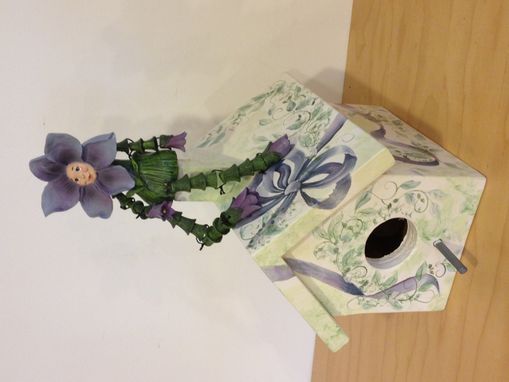 Wood Fairie /bird House 100
Made for interior or exterior. Post to attached for putting in free standing area in your yard. Clear Quartz stone in bird house for:
Quartz is a stone of clarity which dispels negativity and clears away negative energy. It can be used to purify and clarify on the spiritual, mental, and physical planes. It is also powerfully protective. Quartz enhances spiritual growth, spirituality and wisdom.Quartz is also a stone of harmony because it balances energies, and is even helpful in romantic relationships.
Dimensions: 7-3/4"Wide X 8-1/2" long x 15-1/2"highRound wood post measures 47-1/4"High x 1-1/4" in dia.Screws to bottom of house with 4-screws. Philips head screw driver req'd to install post.