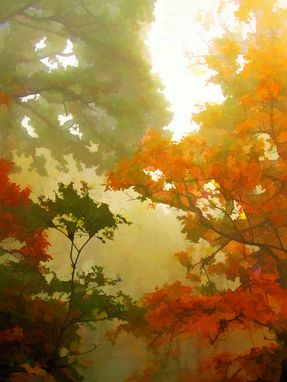 On a crisp early October morning I looked out my kitchen window to the fog burning off the trees. There was an ethereal quality to the light that could only be captured by HDR (high dynamic range). I used 3 exposures, -1,+1 and normal to get the depth I was looking for. I then gave it an impressionistic brush quality using several filters in Photoshop. "Fall out my Window" captured the quietness and serenity of the moment.
Contact me if interested in this image. It can be made into a gallery wrapped canvas wall prints or others forms. Check out more of my images on my Smugmug page by clicking the personal Website.

Dimensions: Varies depending on use.