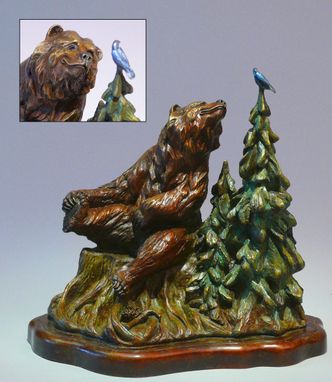 This wild whimsical grizzly bears curiosity has been captivated by a mountain bluebird.
Often grizzly's appear threatening and hostile, but they are more likely to be playful and inquisitive.
This sculpture captures the spirit of a peaceful enjoyable communication between these animals in their natural habitat.

This piece makes it is easy to imagine this encounter out in nature and enhancing that magic in the natural world.

Dimensions: 10.5" H x 11.5"W x 9.5D