Family Crest Silver Medallion And Chain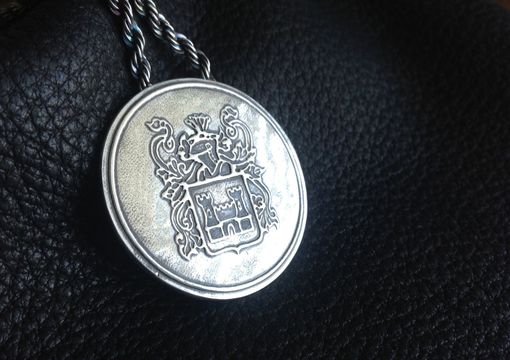 This is a medallion in fine silver of the Castellano family crest. I adapted the crest to a line 'drawing', and was able to recreate that in a silver pendant about 1 1/2" in diameter. I oxidized the chain and repolished it to give it an aged look to match the medallion.
All of our products are handmade
by expert makers.
Valerie G.'s review

• May 28th 2014

Jenny is a skilled artisan who helped create a very meaningful and memorable moment in our lives with the pendant she made. Excellent communication and utmost professionalism throughout the entire project. Can't wait for the next project.