Family Of Aspen In Blue Pyrographic Art Coloree On Oak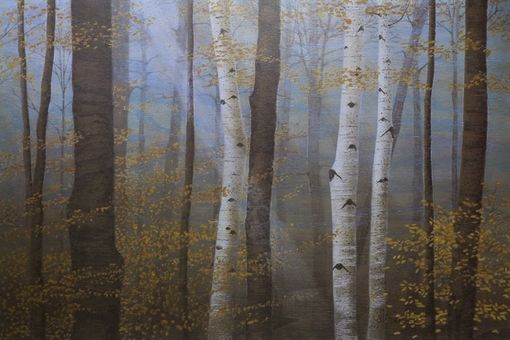 Rendered with a woodburning tool on oak and colored using home-made stains in lemon oil, this or similar renderings may be custom done in a variety of woods and colored to your taste. Alternately this image may be rendered large in paint as a wall mural to bring you up close and personal with nature in your own home.

This image is also available as a limited edition fine art reproduction signed and numbered by the artist presented in a double-cut double matte framed in rust- or dark ebony-stained oak. Contact us for size details and possible framing options.
Dimensions: Custom work is done to buyers specifications.

Fine art reproductions available are matted and framed 20"Hx30"W. Please see website for details.