Figured Maple And Burch Wall Unit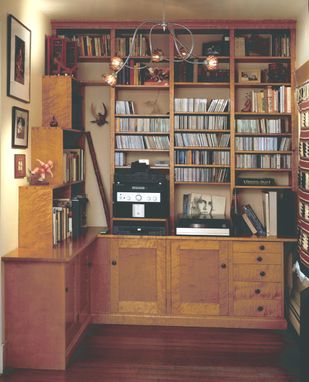 L-shaped built-in storage cabinetry for music etc. The client wanted to utilize space in a maximal way and provide a stepped pedestal display area (on the left) for sculpture etc. Shelves are adjustable to store music and books. The design was inspired by the Arts & Crafts period and uses woods that are native to New England.
Dimensions: Height 9', Width 7' (front elevation)/ 4' (side elevation), Depth (lower unit) 20"/ (upper unit) 9"