Figured Vermont Sugar Maple Bowl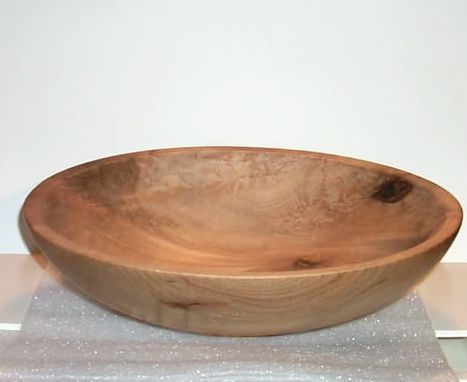 Very attractive, highly figured native Vermont Sugar Maple bowl. Features curl, bark inclusions, and a large dark swirl through the bottom. Good for any occasion; salads, popcorn, party treats, you name it. Finished with a very food safe, non-toxic, and renewable beeswax finish, there are no worries about food contamination. A sample container of the finish will be shipped with the bowl to help keep it looking fresh.
If more photos are desired, please email your request.
As with all wood utensils, this is not diswasher safe.
Dimensions: 14 inch diameter by 3 1/2 inches tall.