Film-Inspired Digital Print #2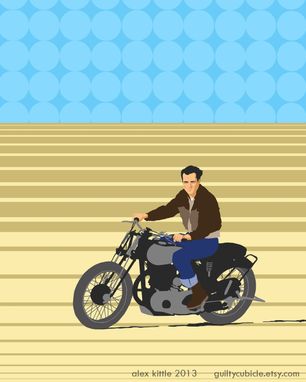 Digitally-painted works taken from movie/tv scenes, typically with large figures and plain or patterned backgrounds. I can work from a certain scene or actor/character photo, or evoke a certain mood/overall theme of a film, whatever you'd like. Above is an image of a previous print I've done, with more examples in my portfolio.

Prints typically measure 8x10" or 11x14" but other sizes are available.