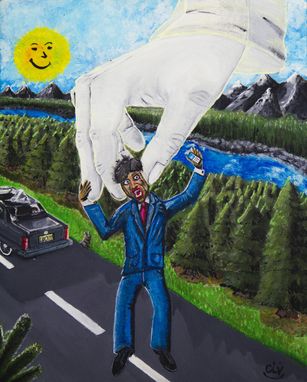 This acrylic painting on canvas is 16" x 20"in.
By Curtis Lee Vest
The title of this is "Thou Taketh Away" and was inspired by my appreciation for life and the fact that any day could be your last, so don't forget where you came from and live life to the fullest. material possesions are the least important of all...
Dimensions: sizes vary and are custom made to your preference.