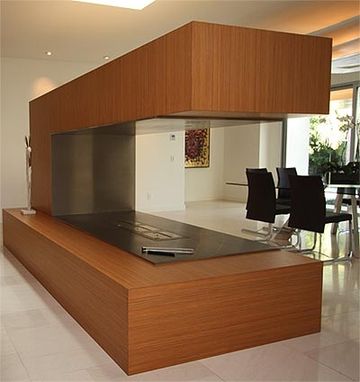 This is a stunning example of a contemporary fireplace. The mix of the warm wood with the Pewter metal is just beautiful.

This surround was created by cladding our customers wood with steel and adding special acid to the steel to achieve the pewter finish.

Master Metal Works can fabricate any type of fireplace surround or mantle that you may need. Just call us or send us a sketch of what you need. It can be fabricated out of solid metal or we can clad wood (yours or ours) as we did for this customer.

Material available: Stainless Steel, Brass, Bronze, Steel.
Finishes: Satin, Polished, Jitterbug, Etched, Random Textured.
Dimensions: This surround was made up of (1) piece 42" w x 42" l and (2) pieces 42" w x 96"l