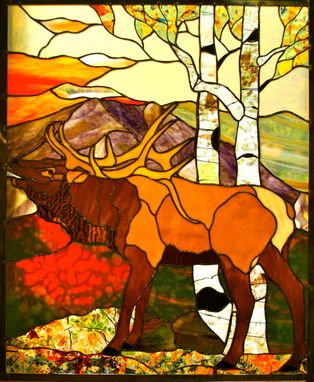 Elk are part of the Northern Arizona mountains and they are big! I saw one loping down the hill in our yard a few weeks ago. To hear the males in the fall is something I enjoy so I did one in glass. The fall here is aglow with bright red, oranges and yellow and the skies are a clear, vibrant blue.
Dimensions: This elk piece is 30" x 36". I have another in a
gallery with similar dimensions.

The elk is exactly the same and the background is somewhat the same, though different in the coloring.