Fletcher Steele Birdhouse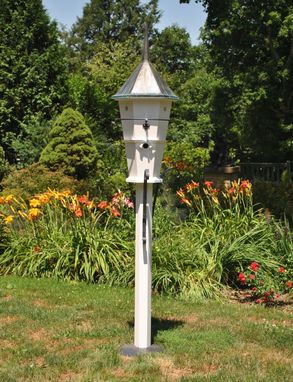 The Helen Ellwanger Estate Bird House, Rochester, NY.
Designed and built in 1939 by Landscape Architect Fletcher Steele (1885-1971). Reproduced by Stratton Creek Wood Works. Made of Versatex solid PVC with a copper roof.
Dimensions: Total Height: 90" including post.
Bird House section is 24" H x 18" W.
Copper top is 22" high.