"Floating Column" - Fountain/Waterfeature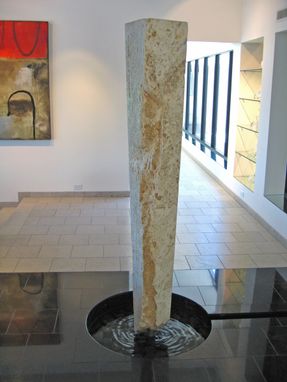 Designed for the entry of a contemporary home, this fountain sits in a small pool integrated into the floor that connects to a larger pool on the patio. It has a quiet, meditative sound that flows into the lower level living area.
Dimensions: 81" x 11" x 10"