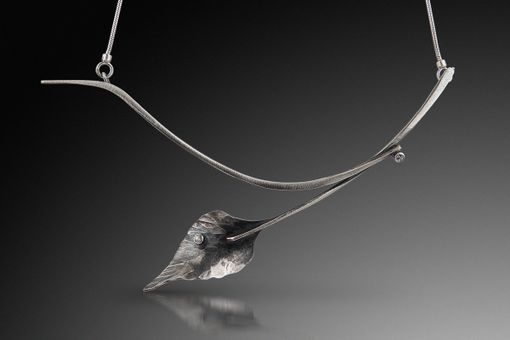 The pieces in this series reference the organic matter of plant life. The forms do not represent a specific plant form, but they do give a sense of the flora and fauna in a natural setting. The metal used is sterling silver. They are hammered, formed, and forged. Faceted stones are set, and many pieces have pearls added. Finally, the pieces are patinated and sealed to protect the color.

Each piece is unique because of the slight variations in size, shape, surface treatment, and placement of stones. Enjoy wearing your piece as much as I enjoyed creating it for you.
Dimensions: 16" or 18" x 1 1/2"