Flounder Platter - One Of A Kind, Handbuilt Porcelain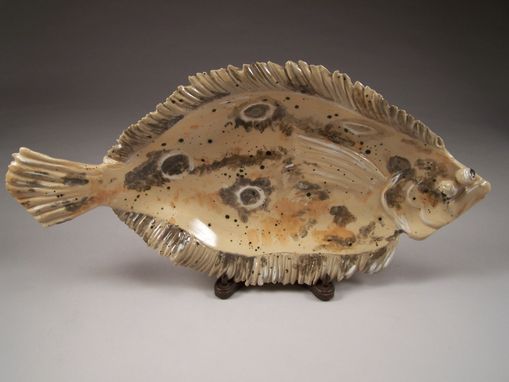 My fish platters are often displayed upright on sideboards or hung on the wall when not being used for serving. I love making functional work that also "serves" as art, and has a bit of whimsy as well. These fish platters are all hand constructed, underglazed with various colors, bisque fired, and then glazed with a glossy clear glaze and fired to 2243 degrees F. The are completely food safe, as is all my work. This flounder measures approximately 16" long by 8" wide.
Dimensions: Varies between 16-18" long and 8-10" wide.