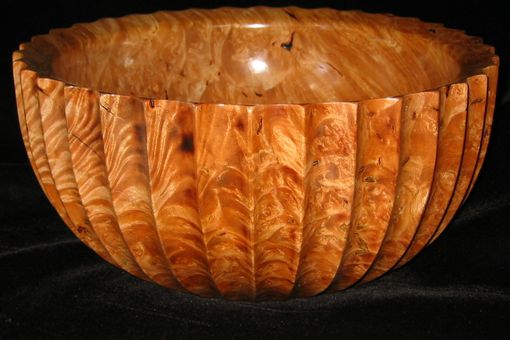 This block of wood was amazingly figured and free of major imperfections so common in maple burl wood. The fluting process was semi-automated. Careful calculations must be made to ensure that the flutes are evenly spaced around the circumference of the bowl. The bowl was approximately 20" in diameter.

It was sold at an art show.

We use a citrus based non-toxic finish which enhances the natural wood tones.

The bowl can be used to serve food. It can be hand washed.