Fly Tying Bench For The Nor-Vise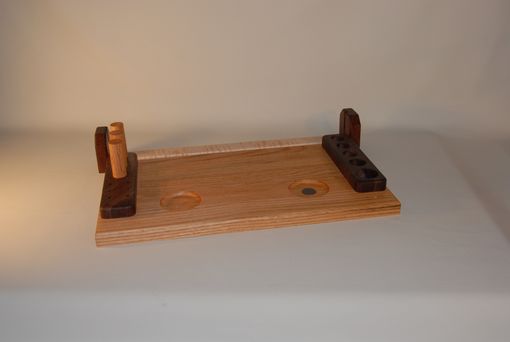 This bench was designed specifically for the Nor-Vise. It will hold up to eight tools and up to fifteen Nor-Vise thread spools. There are holes for three jaw conversion heads and holes for glue bottles. The deck is pre-drilled for the vise and stand off pedestals.
I can custom make from any type wood.
Dimensions: 11 x 20