Folk Art Museum Of Oaxaca, Mexico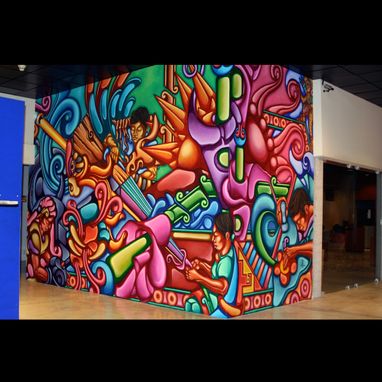 Folk Artists of Oaxaca
Medium:
Acrylic
Dimensions:
13' x 25' x 0"
Year Completed:
2009
Price:
$18,600
Description:
This mural is an expression of Oaxaca. In the mural you will find ceramic, textile, woodcarving and metal work. The idea is to show the naturally inspired connection between the artist and the earth. The result of this inspiration is an art form known as the Arte Popular De Oaxaca.