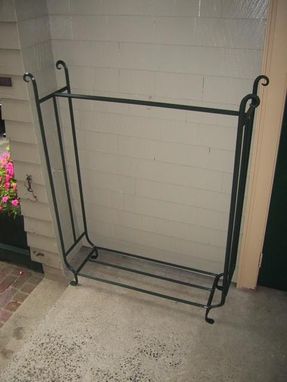 A heavy duty iron wood rack. This rack can hold several days worth of wood in a dry space on your porch or in the house provided there is enough space. When the oil is gone and the zombies are coming for your door, at least you will still be warm, that is if you're not using this rack to safely barricade your front door.
Dimensions: approx. 5 feet wide, 4 feet tall and 16 inches deep.
Made in Williamsville, VT
All of our products are handmade
by expert makers.