Found Object Sculpture With Cast Aluminum Human Figures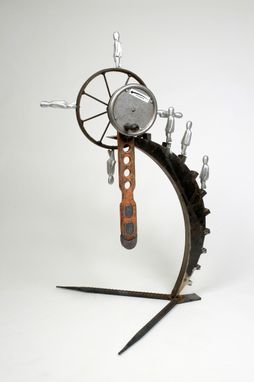 This artwork was created out of frustration at how my college was handling enrollment. Administration insisted that we enroll as many students as would fit into a classroom. The sculpture is a type of puppy mill. The students walk up and into the wheel becoming part of the system. The pendulum swings back and forth representing how students come and go and are considered a number to the powers that be.

The materials used were found objects, and hand cast aluminum.
All of our products are handmade
by expert makers.