Four Seasons Mixed Media Mosaic Panel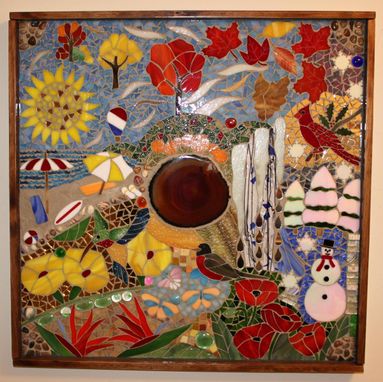 This custom, mixed media, mosaic panel celebrates the four seasons of Spring, Summer, Fall and Winter. The client wanted something along this line and was very pleased with the final result. The circular item in the center is a polished agate slice. This mosaic contains many items from nature including the agate slice, polished gemstones, fish, birds, flowers, icicles, etc.
Dimensions: 24" by 24"