Framed Shattered Glass Over Mirror With Decals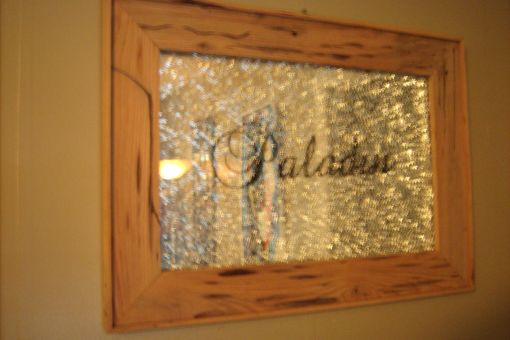 This is a very unique project. It is a piece of mirror with a piece of tempered glass over it with another piece of glass over that to seal it.
Tempered glass is the type that shatters into thousands of tiny pieces when broken. This creates a unique look with the broken tempered between mirror and solid glass and is perfectly safe. It is totally contained. This can be made with any decal, names, logos,etc.
Different wood types and designs available.
All of our products are handmade
by expert makers.