Framed Solid Pewter Color In An Abrstract Design For Home Decor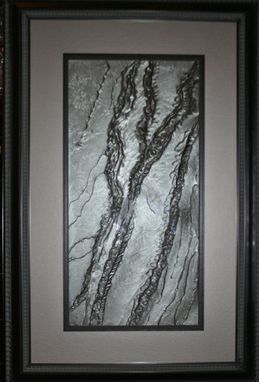 This original Modern Abstract Art piece is rich in deep Pewter Colors. Will look so beautiful on your wall or on an office wall. The frame is Classic black on jelutong with Etched Black Mat with a countermat. Glass is UV Museum for protection with no glare.
Size is 18 1/8" x 29 3/4"