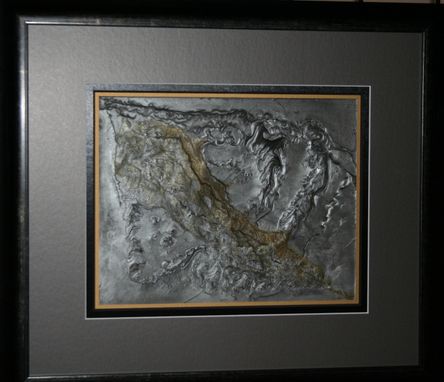 This framed piece is an orginial creation by the artist Gasser. Perfect if you decorate in White and Black or it's colors will bring a pop into any room in your home or office.
Pewter is the main color with Gold color running through. The frame is Formal Black with Onyx Top Mat then a Etched Yellow Gold Mat with UV Museum glass.
Size is 20 1/2" X 17 5/8"