Freeform Sterling Silver Cuff Bracelet With Multi Colored Gem Stones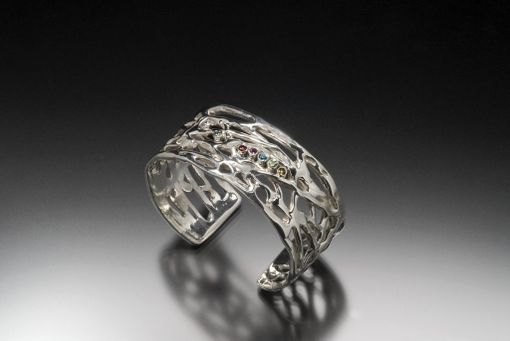 Freeform sterling silver cuff bracelet, 1 1/8" wide, this bracelet is from the Cypress Limited Edition Collection. Pictured with a Gay Pride multi-colored gemstone motif, but you may elect to have your own choice of colored gemstones. This is an exceptionally sturdy cuff that will not bend out of shape, ever! Quality like this is nearly impossible to find at today's silver prices.

I love the feel of a solid piece of jewelry on my skin and you will too! Treat yourself to this beautiful and unique cuff...worthy of heirloom status in your jewelry collection.