Freeform Sterling Silver Necklace From The Cypress Freeform Collection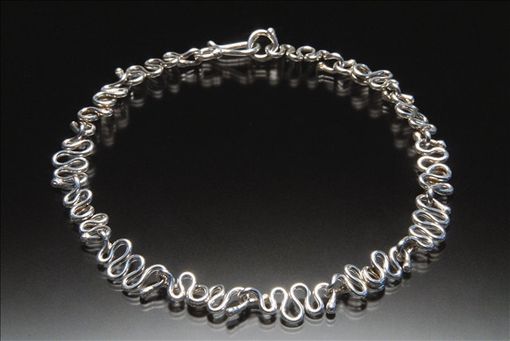 Heavyweight Freeform necklace pictured. Also available in 2 other weights, medium and light, with appropriate pricing. The escalating cost of silver makes this heavyweight beauty an investment piece, but I think the simple yet intricate link construction is worth it...this is it is a necklace you'll wear for years to come! There are also matching earrings and a bracelet, pictured elsewhere on this site.
I came up with this undulating link design while working at Lill Street Art Studio in Chicago. Something about the camaraderie of the other artists must have inspired me. Good times lead to good designs!