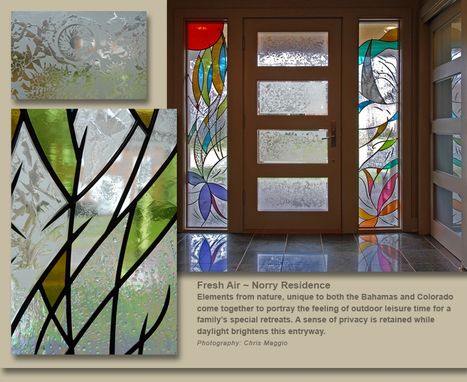 An entry that provides privacy while drawing available daylight to the interior. "Fresh Air" is designed to remind the occupants of the beauty of their favorite out door havens. One haven in the mountains with trees and wildflowers, the other in the balmy tropics.
Design ©2003, Nancy Gong
Dimensions: Side lts: 15"w x 80"h
Door: 36" x 80"h
Not shown glass for double closet doors and powder room doors.