Freshwater Twist Necklace With Shell Flower Clasp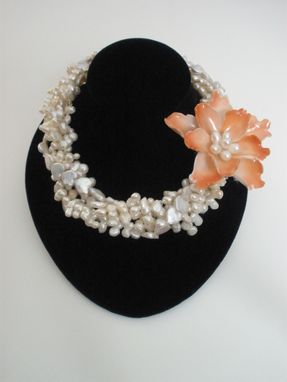 Freshwater pearl twist necklace with oblong and heartshape pearl strands. Shell clasp is 3 inches wide. Necklace is worn with clasp on the side. Crystals run throughout all the strands. Great statement piece.
Dimensions: Necklace measures 20 inches long including clasp. Necklace width measures 1 1/4 inches when twisted.