Friendship With Morocco Box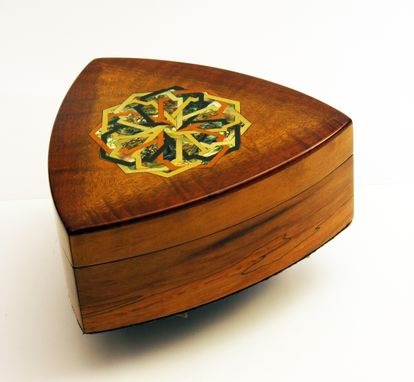 The inlaid image on top of this box came from a US postage stamp titled, "Friendship with Morocco". It was a 22 cent stamp, which shows you how long ago the box was constructed.
I made the box from spalted walnut with double laminated sides and a symmetric three piece top. Lacquer finish.
The inlay is brass, copper, silver, mother of pearl and red abalone heart interior sections. The brass has turned black, even under the finish, after 23 years of UV patina. That's why I don't use brass anymore.