Friesian Horse On Porcelain Tile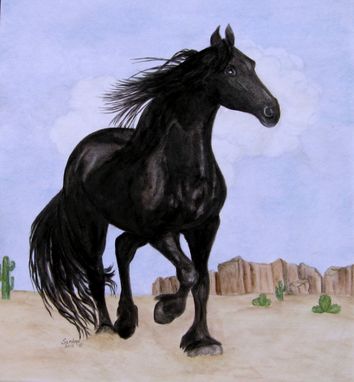 This piece of porcelain tile is a painting that can be framed and used as wall art or installed as part of a tile installation.
This piece has been sold. Price is based on size of tile that is used for the painting as it can be painted on any size tile. $40.00 is for 6" x 6" tile.......$200.00 is for 16X16" tile.