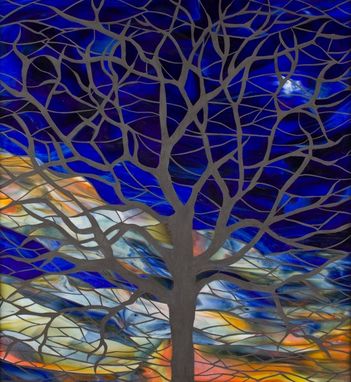 So many of us are able to enjoy the beauty of nature only from our windows. We live most of our life in offices, homes or even hospitals. Yet nature's vastness and mystery cannot be contained - even from the window it cries to be seen and inspire awe.

This piece is made of glass mosaic in rich cobalt blue and a stunning array of oranges, yellows and lt green. Mounted on a very lightweight substrate, even at 44"X44" is is no heavier than a comperable framed picture with glass.
Dimensions: Mosaic: 36X36", Framed: 44X44"