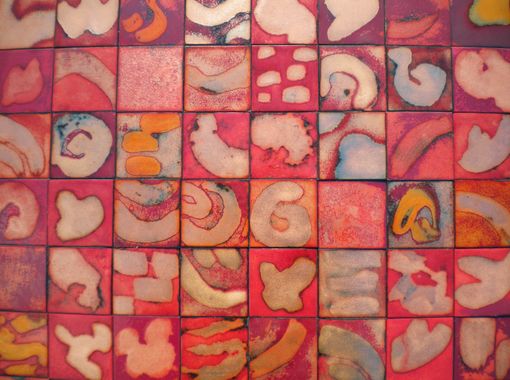 Handpainted vitreous enamel on copper tiles, multi-panel; can be custom made in a variety of colors and sizes. Beautiful framed, as a mural or wall art in your home or office; stunning and unusual as a kitchen backsplash. Hand-painted.
Dimensions: 20"x12" total enamel portion (pictured), but size can be varied (custom ordered)
Each segment is 2"X2" individually.