Galvanized Steel Spiral Stair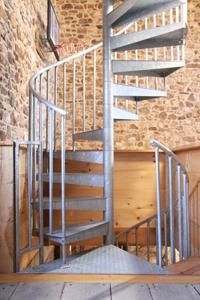 Our Galvanized Steel Spiral Stairs are coated using a hot dip galvanizing process over carbon steel. The galvanizing is great for protecting the steel from rust issues in exterior applications including near the ocean. While the galvanizing is more economical than the aluminum it is just as strong and provides a look that many customers are looking for.
Dimensions: We customize all our stair to the exact dimensions and size for each project.