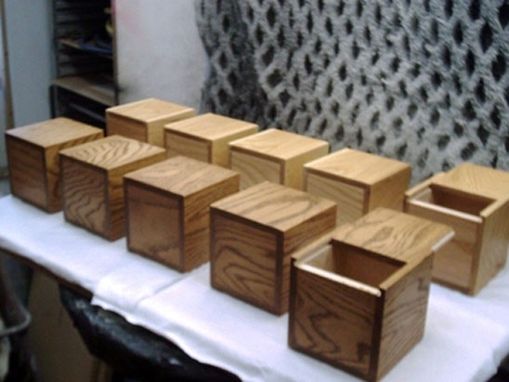 Solid Oak Game Boxes to contain game contents and be an addition to one's furnishings.
We have accommodated many customers over the years that have approached us to fabricate "short production runs" to meet there budget needs. Most of them had a product or concept that could not afford large production expenses and requirements. They were just developing there market and we were able to meet there budget. I produced the quantities they were seeking to limit there investment budget.

Allow us to help meet your budget as well !

Prototyping welcomed !