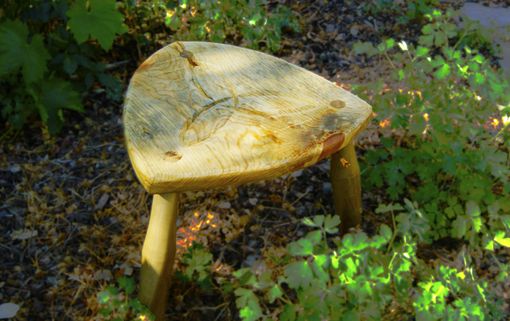 This is a three legged, three cornered stool for use in the garden, or in the home for anybody needing a surface to sit or stand on that is close to the ground.
Designed using Shaker and Windsor themes for inspiration, this stool is about a foot tall, and the same for each side of the triangular seat. Said seat is Sugar Pine, supported by Poplar legs with Maple wedges keeping them in place. I used outdoor linseed oil for a base coat to help prevent UV and water damage, and a polymerized linseed oil and beeswax topcoat for a 'softer' feel and gentle sheen.

While the photographed piece has already been given a home, it would be a simple matter to replicate this quickly.
Dimensions: 10 1/2 inches tall and about 15 inches in diameter.
All of our products are handmade
by expert makers.