Gatsby Custom Twist Ballpoint Pen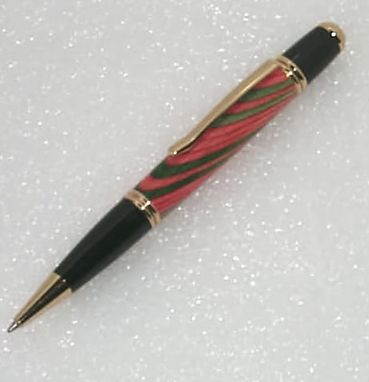 This is a fun little pen fashioned with pink and green Colorwood. Sorta looks like a candy cane, just right for the upcoming holidays. Twists from the top, and uses a large capacity Parker style infill. If it disappears, you'll spot it right away.

Ships with a felt gift bag.
Dimensions: Pen is 5 inches long.