Gentleman's Dressing Stool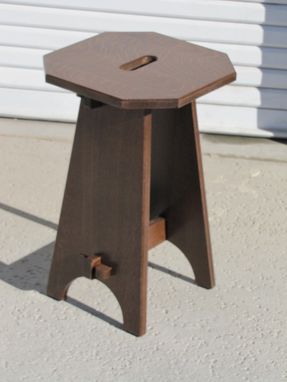 Those of us of a male persuasion reach a point at which it's prudent to sit when putting on our shoes and socks. Let the youngsters teeter around on one foot. This stool was designed for a client who was adult enough to recognize and admit the need. That the piece takes full advantage of the beauty of quarter sawn oak is a definite plus.
Dimensions: 21 inches tall, seat is 14 inches square.