Geometric Chandelier Earrings - Sterling Silver Earrings W/ Garnet Beads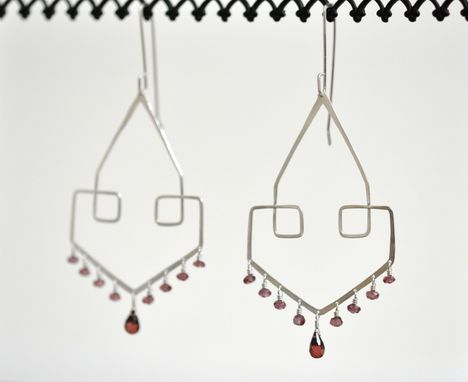 These geometric chandeliers are uniquely modern. The silver frame overlaps itself to create a contemporary twist on an exotic classic.

Sterling silver is carefully hand-formed and hammered. Garnet beads and teardrops hang below. Earring wires are handmade of sterling silver.

Earrings are ~3'' (7.5 cm) from top to bottom and ~ 1.25" (3.5 cm) at widest point.