Glass Front Oak Book Case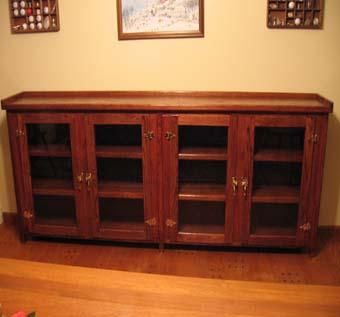 This item is an oak book case with four glass doors. It has four shelves, and a splashboard around the top. Ice Box style hardware is applied to doors.
Dimensions: This version is approximately 8 foot long and 4 foot tall. Length, height, hardware, and finish can be adjusted to suit the purchaser.