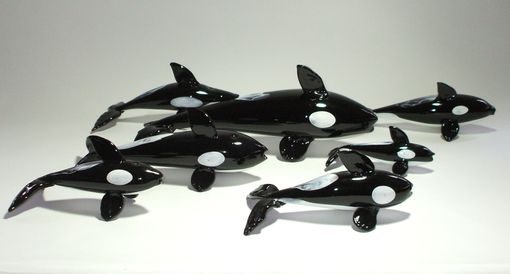 A pod of Orcas or Killer Whales designed for an interior office space, or would fit well within a residence.
Made from handblown glass they are a perfect gift or accent piece for your office or home.
Inspired by the natural beauty of the Pacific Northwest and the mammals that live in the waters near where I live, I pay tribute to this endangered species by sculpting them in glass.
They may be made to order, either individually or in groups or "pods", from small to large.
Dimensions: Each whale measures from 4" to 16" long, about 3" to 9" wide.