Glass Mosaic Tile For Floors And Walls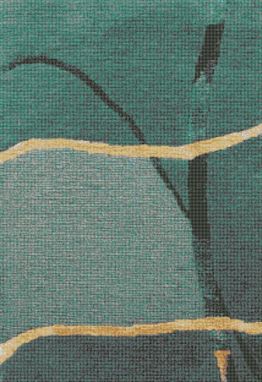 Artful Mosaics - designs for floors - are directly related to our own rug designs, Silk Road Weaves. These unique adaptations can be made in Glazed Porcelain, as shown, or Sintered Glass, both mosaic tiles rated for commercial floor use.

NOTE: pricing is per square foot, so any prices noted here are just for the form


We can also made them in Vitreous glass-as are our other Artful Mosaics on this site - for walls, ceilings, and light residential use.

Each fabrication is custom sized. See our site for more information. To see actual colors and materials, please order a square-foot sample.
Dimensions: Completely Custom Sized.
NOTE: pricing is based on project size. Prices above are FOR EXAMPLE ONLY.