Glass Sculpture - California Poppy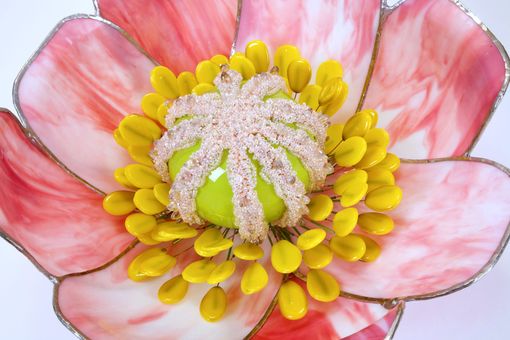 This is unique glass sculpture that is sure to delight and inspire anyone who see it. The flower containing blown, fused, slumped, and beaded glass pieces. There is a wood base that acts as a support for some of the pieces. The piece is intended for indoor use but I am sure you could food some bees in to thinking it was real by placing it outside in summer time temperatures. It would make a great lighting element in any home when place on a lit from beneath pedestal.
Dimensions: 7" x 19" x 19"