Glass Sculpture For Table Or Pedestal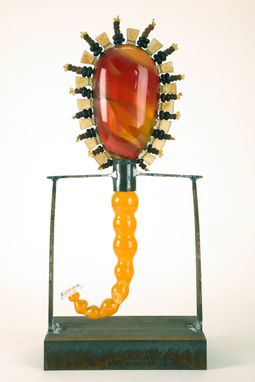 I am inspired by plants on land and in the oceans, this piece originated from a drawing of an ocean organism. It is a wonderful sculpture with bright colored earth tones sure to delight, inspire and integrate any home living space. The piece contains blown glass pieces, recycles glass beads and a welded steel base. This contemporary sculpture is unique and not likely to ever be duplicated.
Dimensions: 24" x 7" x 11"