Glass Top Metal Coffee Table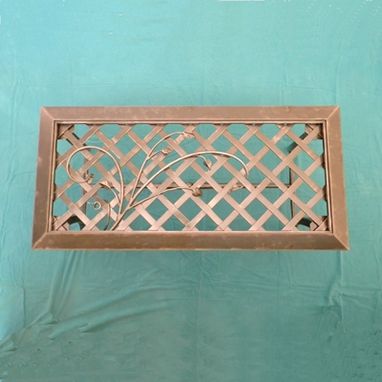 This wrought iron, glass topped coffee table measures 17" x 36" x 14" high, and features a unique 2" beveled border surrounding a forged metal latticework, enhanced by a delicate spray of hand wrought vines and leaves. This piece is available for sale.
Dimensions: 17" x 36" x 14"