Globe Wall Plaque With Satalite Photo Holders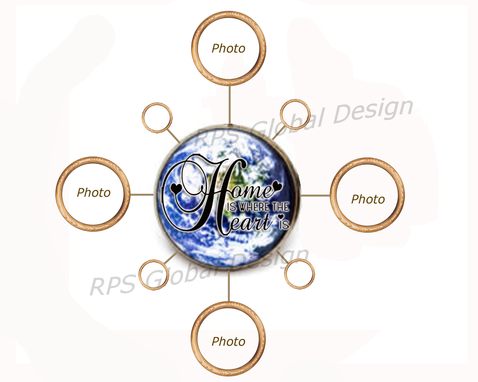 Home is where the heart is photo collage holder.
Center globe image is printed directly to wood base, then liquid glass covers it as vinyl text is placed on top for a 3d look. Wood round photo frames positioned like satellites around for family photos. All solid wood construction and clear coated for a lifetime of use.
Digitally send us the photo's you want placed in the frames and we will print them high res. directly to wood satellite bases and clear coat them for lifetime of protection.