Gold Eternal Circle Pendant - Mother's Necklace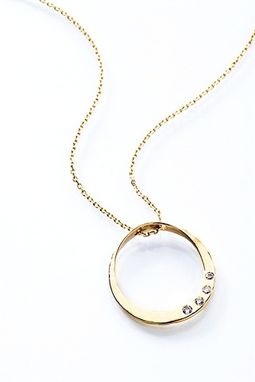 This piece was originally created for a woman with four daughters. Each stone represented each one. I was able to extract stones from her old wedding ring and refine the gold to create this piece.

It came out so beautifully that I wanted to share it with everyone. You can customize the number of stones and what kind.

The size of the pendant is about 1/2 inch in diameter on a 1mm cable chain. It is available in sterling, 14k gold and 18k gold. The price will vary according to number of stones as well as stone and metal preference.