Graceful Swan Tiles - Matching Pair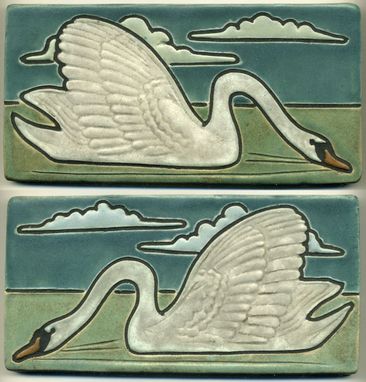 Each swan tile measures 4" high by 8" wide (the set of two is 4" by 16") and is made from durable stoneware ceramic. The tile surface is fairly flat, with some subtle detailing in the feathers. In this multicolor option, we apply black grout to the tile that fills in lines around the swan and creates a lovely weathered patina.

This pair of tiles makes a great accent for a fireplace, sink back splash or shower / tub surround. They are resistant to extremes of heat and cold; and are impervious to water.
Suitable for use indoor or out!


Dimensions: 4" high by 8" wide per tile